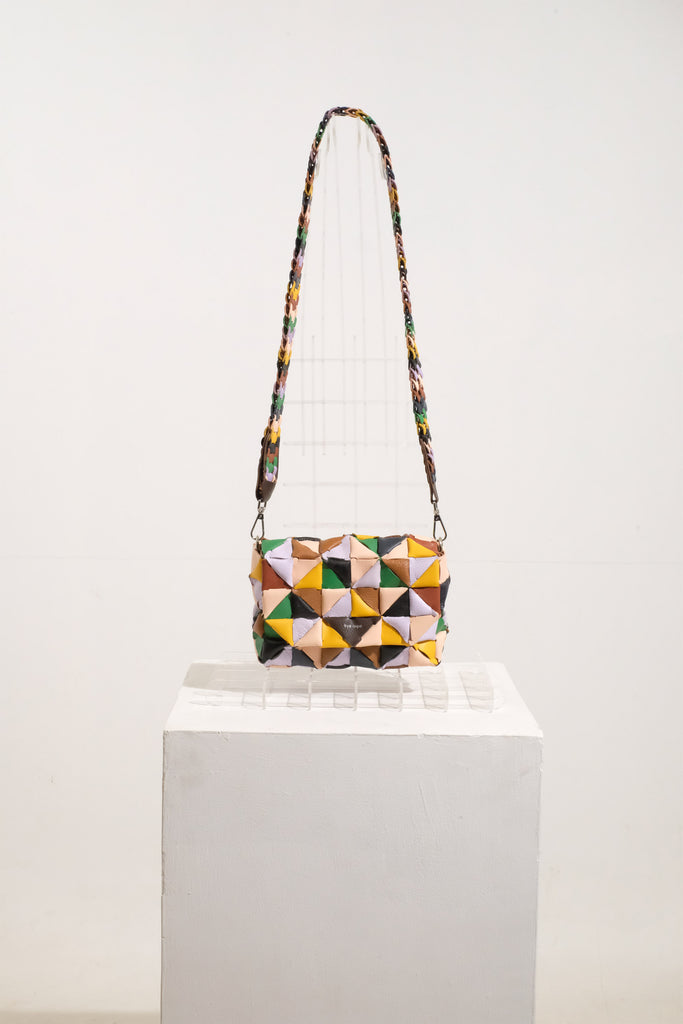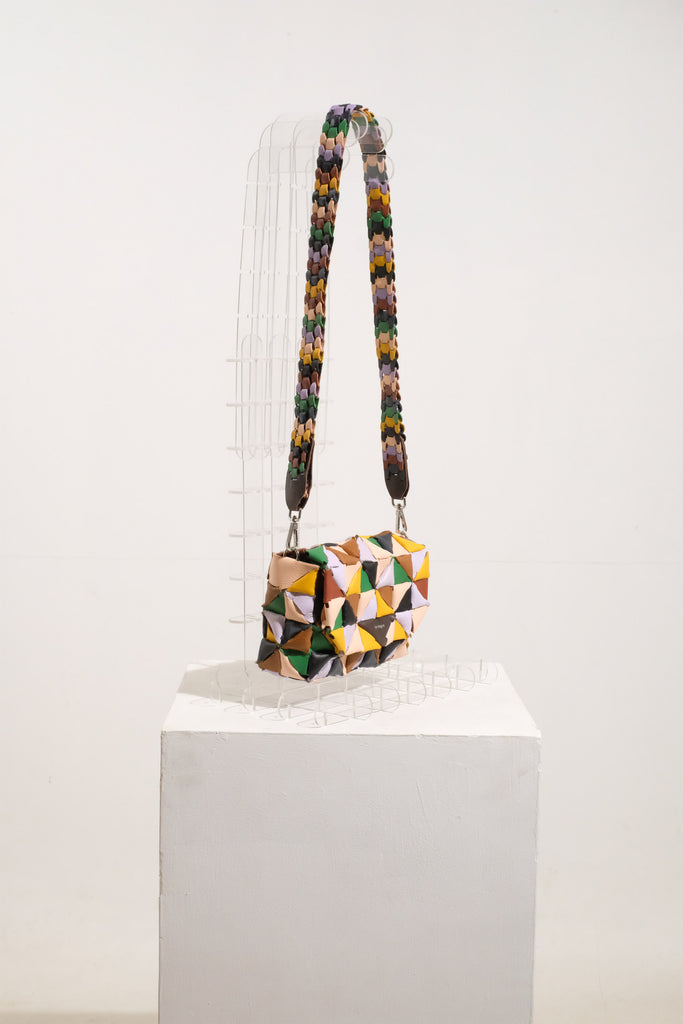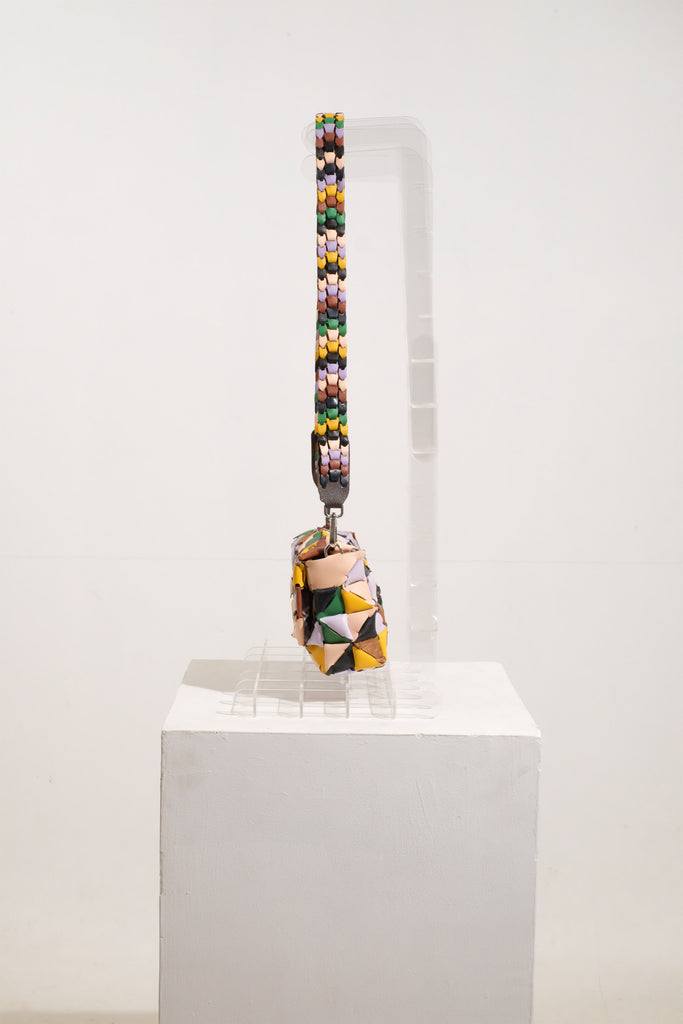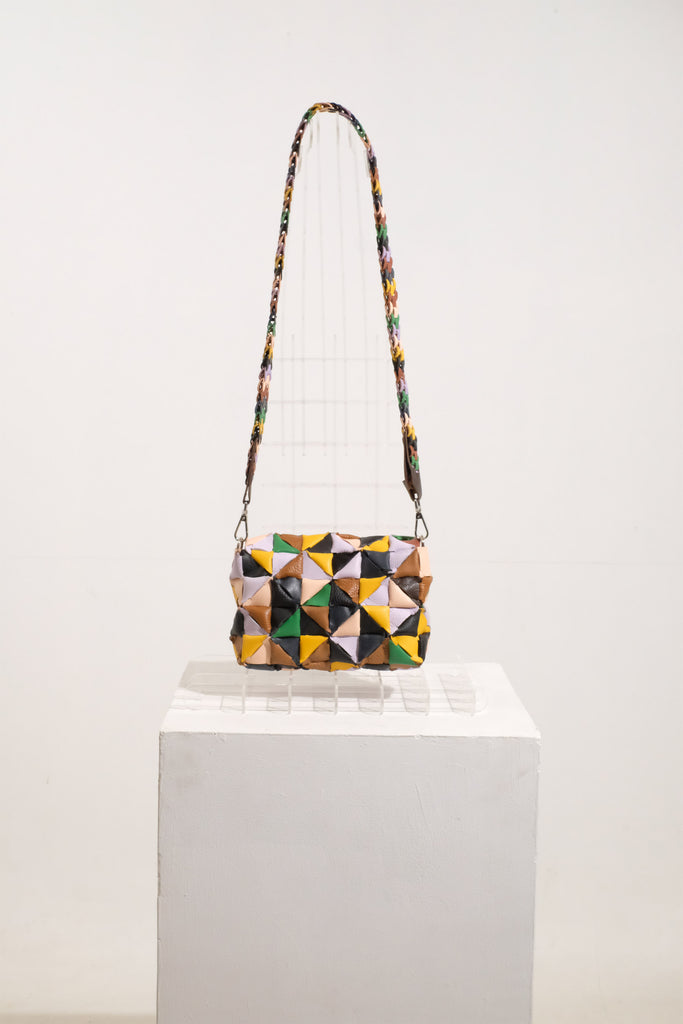 $399.00 USD
$0.00 USD
Regenerated Mecha Bag in Mixed Leather Off-cuts
Cross-body bag made from upcycled high-quality leather off-cuts from other manufacturers.
The entire surface and structure of the bag is constructed using our modular textile design. Small modular pieces are hand assembled after a percise machine-cut process, creating our signature geometric surface. Even without gluing nor stitching in the process, the bag's construction is incredibly durable. This modular system is also applied on the straps.

Because of the varied provided leather off-cut supplied, each bag is unique and one-of-a-kind.

Height 15 cm, Length 23 cm, Depth 8 cm ( 5,9 x 9 x 3,1 inches)